This is part of our series highlighting businesses that have been operating for two years or less. In this article Tricia Prues shares her experiences and insights since starting her business.
---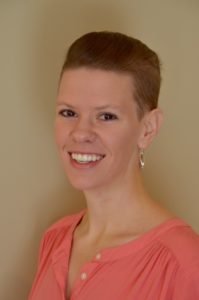 How did your business get started?
I've lived a majority of my life with the proverbial mental red pen. I was the grammar witch—the go-to gal when classmates needed a little help with their papers (don't worry, I didn't do their work for them; I just helped out). I was the one who took the lead in writing, editing, formatting, and citing papers for group projects in school. I knew publishing manuals like the back of my hand. My coworkers came to me for help with their applications for promotions and scholarships.
As I entered college, I had a passion for social work, so I went on to obtain my master's degree and began working in healthcare. I loved my job; at the same time, I wanted to be home with my kiddos, and I knew there was something more I was called to do.
After serving as a life coach for a period of time, a dear friend called me out. She said I was a born editor. It's in my blood.