I recently had  the pleasure to speak with Los Angeles Luxury Real Estate agent Chantay Bridges. In addition to her flourishing real estate career, she has been involved as a talent coordinator in the entertainment industry for over 15 years. Chantay has personally worked with Oprah Winfrey, Donald Trump, and former United States president Bill Clinton among others. She has also, co-authored three books "Maximizing the Selling Value of Your Home", "the Modest Women" and Amazon Best-seller "501 Ways to Roll out the Red Carpet for Your Customers".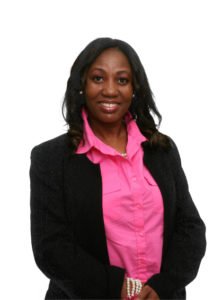 Q: Chantay, can you give me a brief history on your professional life before real estate and what lead you to this industry?
 A: Before becoming a Realtor I found myself employed in the Public Defenders office in a paralegal role.  I have always maintained a passion for law and contracts.  It was a natural transition for me to explore real estate as I am an advent lover of homes, interior design, business and all things real estate. In addition, for fun, I would work in a talent coordinator & page role for award shows.  Over the years I discovered I had a strong expertise for negotiation, working with celebrity clientele and the luxury market.  It became my niche, territory and this demographic would ring my phone when they needed help.
 Q:  What would you say, sets you apart from other agents in the luxury real estate field?
 A: The average agents training just cannot compare, it doesn't come close to my background and expertise.  While they mull over selling a single luxury home, none have certified licensed high level training of handling acquisitions and procurements on behalf of the federal government.  I am a former trained contractor on behalf of the United States government in a Real Estate Specialist role.  In addition to being trained in every type of real estate transaction, I've also participated in everything from inventories, leases, disposals, sales of airports for "entire states and cities" not just a single property.  My caliber of real estate is unmatched and cannot be compared easily.
 Q: How is selling luxury properties different than selling in the common market?
 A: When selling luxury properties many times you encounter a different type of buyer and home owner.  Whereas if you are selling your average common house, the neighbor down the street may show interest and hand you an offer.  It's different in high-end luxury, each home is very specific and it takes strategy and know how to find the perfect match.  In addition, the sellers tend to be well versed, have large portfolio's and many advisors.  Many times they also have several years of experience, it's not their first rodeo and they know the difference between a beginner and a winner!
 Q: What advice can you give to someone who is looking for a second home?
 A: Be clear and concise on what your priorities are, separate the wants from the needs.  If you want to be near the water but you need to be close to transportation, set your search based on the most important criteria's. Despite it being a second home, do your due diligence.  Have a home inspection completed, read the appraisal report, check for unpermitted rooms.  Treat this home purchase with the same tenacity you did your first home.  Make sure your investment reaps great benefits for you and your family in the long run.
 Q:  What is the most common problem you see your clients have in selecting a property?
 A: They have very specific unique taste and what they are seeking just doesn't exist yet.  They will have to come into a place and truly make it their own, rarely will homes have the paint colors, floors, fixtures to everyone's taste and desire.  While one person may be ecstatic about the historic features of a home, another will want to gut it all leaving nothing behind.  Remember, your dream home may only be in your dreams but it doesn't mean it can't be replicated in reality.
 Q:  What are the top three questions your clients ask while showing a property?
A: What's the number? How much will it take to purchase this home and beat out the competition? Are the sellers open to negotiate on the price?  Are we aware of their motivation for selling? How long has this home been on the market? Do you know why it hasn't sold?
 Q: If you were giving advice to a family member in the market for a property outside of Beverly Hills, what would you suggest they look for in an agent?
 A: Experience, know how, availability, and being well liked -Experience goes without saying, you don't want a novice or someone who has little to no experience.  Otherwise, you may be working with an agent who is not capable of closing a deal.
 Know how: It's not just who you know but what.  If you know how to strategically negotiate a difficult deal, regardless of what transpires you can obtain a good result for your clients in the end.
 Availability: They may be the best person in the area yet if they have no time for you, never return your phone calls and just don't have you on their mind, it may not be the best fit.  You want a Realtor that values you as a client and in doing so will follow up on your phone calls, emails and or texts.
 Well Liked: This agent not only knows what they are doing but everyone around them realizes it too.  They are well liked and aren't a repellant to others.  Remember, a large part of real estate is negotiating and working with others.  If no one likes them, that could impede your deal even without you knowing it.  If everyone hates them, in the end, if you hire them, you may discover the why's behind it.  Look for someone that is respected for all the right reasons.
Chantay Bridges, CNE, SRES is a seasoned professional who utilizes her gifts and abilities in outreach to her community and world around her. A United States government trained real estate specialist with a strong business acumen, has allowed Chantay to reach new heights in real estate services. She has worked with numerous high profile clientele, celebrities, political and chief executive officers. Chantay has been featured worldwide receiving commendations from the white house, state, and local council persons.