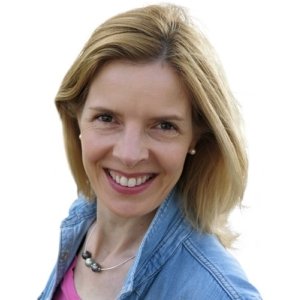 Public Relation & Media Coach Isabelle Giroday of
Giroday International
warns entrepreneurs to be cautious before spending their PR dollars.
"Major changes in consumer behavior is affecting the way people buy. Influencing purchasing decisions with PR is changing too and unprepared entrepreneurs will spend their PR money in the wrong places," says Giroday.
Consumer awareness is rising together with an expectation for companies to display a higher level of integrity. Consumers are disillusioned and don't want to be fooled anymore, Giroday explains. A good example is the decision to eradicate a well-known but much-criticized company name to avoid further bashing as recently related by USA Today.
The way content is consumed is changing radically as well. Statistics clearly point out the increase in video and audio listenership, Giroday adds.
According to Cisco, online videos will make up more than 80% of all consumer internet traffic by 2020 while Forbes recently stated video helps 90% of customers make buying decisions while seeing a video makes 64% of customers more likely to buy.
A study published by Edison Research shows 67 million Americans listen to podcasts monthly, up 14 percent in one year. Furthermore, an estimated 42 million listen to podcasts weekly. That represents 15 percent of the total US population.
"You have to take into account these trends when defining your PR strategy or you're wasting your time, money and energy," Giroday states.
In addition, people are putting the most trust in others they know, Giroday further explains. A Nielsen study from 2015 showed that the top four most-trusted sources of advertising were: people you know, branded sites, editorial sites, and reviews. A good example is influence marketing, meaning when a company's PR strategy includes endorsing people that have a large audience of 'followers'.
"Companies know people want to relate to people, that is why testimonials and reviews remain a crucial way to build goodwill," Giroday mentions.
As always, Giroday recommends entrepreneurs build an authentic relationship with their customers based on quality products and services. Public relation strategies to build trust triggers and increase client base should then be well targeted and tailored to real needs.
Giroday International helps coaches and entrepreneurs get known with confidence. Giroday positions them as leaders in their field using innovative PR strategies to boost both visibility and credibility.
Giroday has advised small and large international companies build credibility and long-lasting brand equity for over 20 years.
Her comprehensive coaching gets her clients from dreading being visible to feeling completely confident, sounding and looking professional.
Giroday also assists her clients build a positive and durable reputation through Best-Seller authoring positioning them as influencers and leaders.
Consistent top-level media exposure further gives her clients a game-changing edge over competition while enhancing trustworthiness in the eyes of potential clients and increasing brand-equity.
A long-time journalist, Giroday regularly contributes to various renowned media. She is also talk show host at Business Innovators Radio.
An international award-wining author, speaker, and publisher, Giroday is also the founder of the XO Kids

project, raising awareness for children on the autistic spectrum, ADHD and highly sensitive.
For more information go here: http://girodayinternational.com/