Danielle Tyler-Pires, Real Estate Sales & Financing Professional for Lighthouse Financial, Inc. and Keller Williams Newport Estates, has spent the last 30 years helping her clients buy, sell, and finance their homes. She believes in taking the counseling approach, really getting to know her clients and their needs to make sure she's the right person for them, and demystifying the process to help them realize their real estate goals.
Question: What was your entry point into entrepreneurism?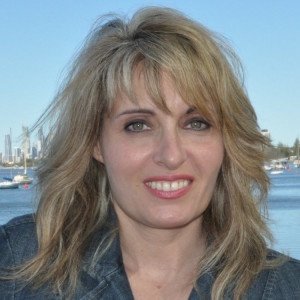 Tyler-Pires: Starting at age 17, I had worked my way up through a large company that was spread between the U.S. and Canada. By 19, I was managing seven people and overseeing two departments working as a buyer and overseeing inventory. I kind of had that entrepreneurial spirit in me, but they really didn't quite know it. It just happened as I was working. At 20, I quit my 9-to-5 job because it was a 9-to-5 job, and I started selling real estate with my dad while also enrolled in college. Then, two years later, I expanded into real estate financing. That was my entry point. I basically just quit my job and started selling.
Question: When did you catch the real estate bug?
Tyler-Pires: My dad had been selling real estate for a few years. We were immigrants to this country. I came here when I was 16. I went to high school, finishing early at age 17, then went to college. While going to college at night and working full time during the day, I advanced very quickly—at 19, to be overseeing seven people and two departments is not the norm. It seemed like, while they really appreciated my work, I hit a little bit of a plateau there because I was so young. I saw what my dad was doing, and I wanted more flexibility and just wanted to go further. I decided to change. So I just quit and started selling with him.
Question: Tell more about your experience working your way up at that first company.
Tyler-Pires: I started there as a receptionist. Very soon I was promoted to data entry. This was the time when PC computers, personal computers, were coming into being. I was working for a record distributor that acted like a middleman, buying from the record labels and selling to the stores, and they decided to expand into the early software then available on the market. Remember the days of Pac-Man? That's the type of product they sold. They added a department selling software for personal computers in the same stores that sold LPs. They hired me to be a buyer, to oversee the different stores' inventory from the office, and to oversee the inventory in the warehouse. So I was supervising people in the warehouse who were filling orders, plus overseeing the inventory for all these stores all over the U.S. and Canada—Target, Kmart, Sears, those kind of big box retailers.
Question: Take us from age 19 to where you are now.
Tyler-Pires: When I was 20, I quit that 9-to-5 job despite my success there. When I started selling real estate with my dad it was a different experience. At that time, we were selling the subprime loan foreclosures, so it was intense. We would have to see inventory that came out every two weeks and very quickly work with our buyers in a very competitive market to put out these auction offers and successfully help them buy properties. A lot of them were either for their own personal use or for investment. It was a hard working, fast paced kind of environment where you had to be able to talk to many people and see the different directions that they were coming from.
It's one thing to oversee something in a store, but it's different working with individual people that each have different needs. If they're investors, they look at things from a different perspective, or if it's an individual person looking to buy their first home, or their second, or their third, every perspective is different. You have to have the flexibility of each person when you're working with each person, so that's completely different from working in an office environment. But I did enjoy the process. It was a learning process. I was very glad I wasn't alone, since I was so young, that I was doing it with my father.
Eventually I diverged into home financing because my father had a heart attack. All of a sudden I was this young, beautiful woman doing inventory that was coming out every two weeks, and I ended up walking into HUD homes all by myself. It was a personal safety issue that pushed me to reconsider where I was and what I was doing. It was then I decided to do mortgages because it allowed me the flexibility of not going into houses on my own, not having the necessity of a person working with me for my personal safety. That was how, just two years after starting in real estate, I moved into financing. I never stopped selling real estate because I still had my dad around, so on the weekends I would be selling with him and during the week I would be doing financing.
After I did mortgages for two years, I was really learning. I trained and worked as a processor in a mortgage company, and at the same time did some loans on my own as a loan officer. When I was 24, one of the lenders I dealt with recruited me for their company. They were doing small commercial loans like adding pools, which were like credit cards but weren't tied to real estate. They hired me to set them up to do mortgages, to transform them from this company that did little $11,000 unsecured pool loans to being a mortgage broker. I had never done anything like that before. I was just processing and doing my own loans, but I took them up on their offer.