Investing in real estate is always a gamble. Knowing how to play your cards right takes knowledge and skill. At three years shy of 30, entrepreneur and Real Estate Mogul Omar Spahi has the magic touch. Omar has achieved success most can only hope to touch in their lifetime. Omar manages his own real estate empire, which also includes his recent $5.4 million dollar purchase of three luxury residential condominiums in NYC's East Village along with adding 40 units at Santa Monica, CA's Ocean Tower to his portfolio.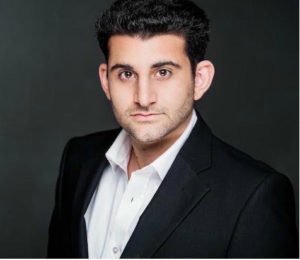 Q: Omar, can you tell me about your background before real estate, and how you got your start in the real estate field?
A: I started working in real estate from a very young age so I don't really have a professional background in other areas before then. I grew up around this industry due to my family's involvement and was taught the ins and outs of what makes someone successful in real estate. When I was just starting to actually begin a career in the business, I worked on basic tasks like counting inventory lists and just learning the general details from the ground up.