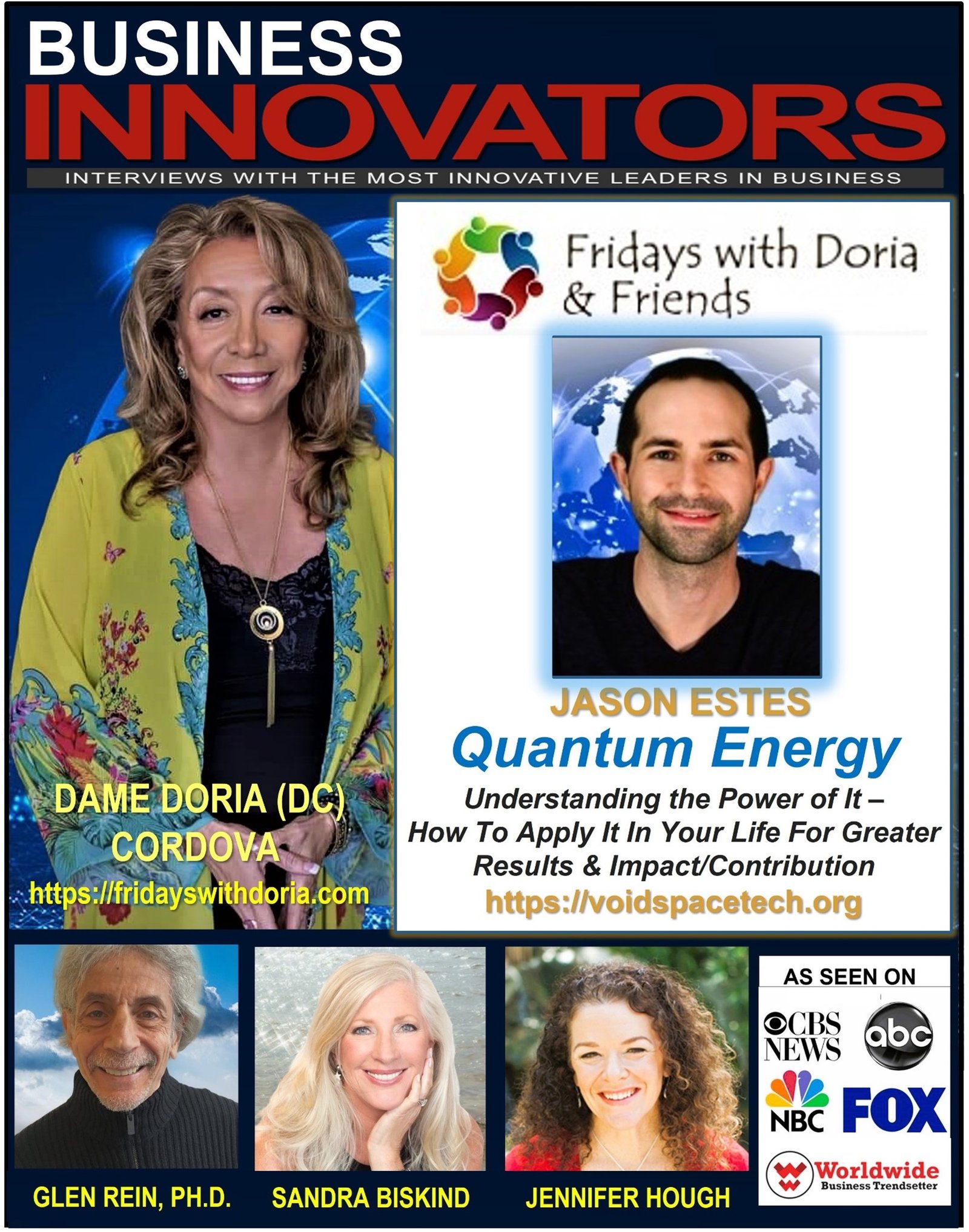 FRIDAYS WITH DORIA & FRIENDS             www.FridaysWithDoria.com
Dame Doria Cordova originally created this online global event platform to support the graduates of the Money & You program and friends of the Excellerated organization by providing additional excellent teachings from experts who share their mastery, strategies, and knowledge at no cost to all who desire to further their entrepreneurial journey.
See who is interviewed now once a month Fridays at (5 pm California, USA). Once people sign up for an event, they will also have access to all the Replays.
In this Special event held on Thursday, Dec. 29th, 2022 (to make it easier for the Asia Pacific network to join), experts on Quantum Field Technologies have taken a deeper dive into the subject and continued with the amazing conversation that was held at the last live event with serial entrepreneurs Jason Estes and Jeremy Hoffmann, where they shared about their work that utilizes some of the most innovative new technologies that are changing the world. They co-created Aligned Earth, which was originally a pilot for building custom solutions for the current companies within their ecosystems by testing and experimenting with concepts in business that they hadn't yet seen in the world. Then, with the findings and experience, share that knowledge and wisdom with the world and other aligned, mission-driven organizations. The amount of learning that has been present in this company is truly amazing… You can easily watch that event in the Replays provided as a gift to their global network.
For this event, Jason Estes returned and invited Dr. Glen Rein – who not only backs Jason's work with data from deep research – he was available to give everyone the scientific perspective of this wondrous technology. Dr. Rein is an extremely knowledgeable human being who is also committed to researching, educating, and providing facts to those who may not have the correct perspective or knowledge of this profound technology.
In addition, they brought  Dame Sandra Biskind, who shared her experience with the medicine of the future in the form of light, energy, frequency, and technology on how to reset a person's DNA for a younger, longer, healthier life. Coincidentally, Dr. Glen Rein wrote one of the scientific articles that corroborate the work that she is so committed to. Sandra has had a unique healing gift from a very young age and is totally committed to ending suffering through new technologies.
And to round this panel beautifully, it also had Jennifer Hough, a past corporate economist who became extremely ill. She traveled the world and worked with scientists, doctors, mystics, and spiritual leaders, who corroborated the tie between vitality, abundance, ability to flow, and the laws of physics, and made an astounding full recovery. Her relentless journey to fully heal showed her that understanding the relationship of physics to life not only affects health but also finances, business, energy, and communication. She applies Quantum Energy principles in her work with leaders, professionals, and all persons who wish to use Physics to create total success in every area of their lives.
All these highly successful guest speakers shared a deep love for Quantum Technology and how it can support humanity. They each bring their own unique perspective and mastery to the field of Quantum Technologies. Here is a golden moment in time to be dazzled and fascinated by their knowledge and how they have converted their experience into practical and sound tools, products, systems, and programs that can support everyone immediately!
QUANTUM ENERGY CONVO – UNDERSTANDING THE POWER OF IT – HOW TO APPLY IT IN A PERSON'S LIFE FOR GREATER RESULTS & IMPACT/CONTRIBUTION
Here are some of the topics that were covered on the show (and more):
What Quantum Field Technology is
How Quantum Field Technology is impacting the world and Humanity and why it is necessary for the path forward (Regeneration – anti-aging)
Dr. Glen Rein on DNA and how Quantum Field Technology impacts it
Biological Effects of Void Space Technology – Dr. Glen Rein
Quantum Field Technology and Divinity/God
Why there is so little research and awareness on Quantum Science and Quantum Field Technology
Manipulate your DNA for better health – Russian scientists discover the DNA western scientists thought was junk DNA responds to language and frequency.
It has been discovered by scientists worldwide that if you change a person's DNA, it will support healing.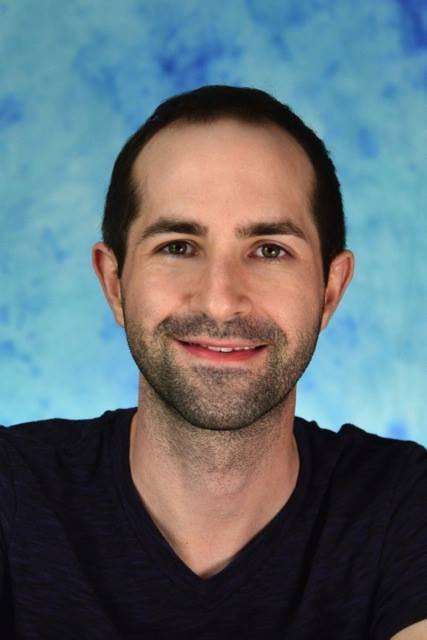 JASON ESTES
If anybody asked Jason who he is and what he does, he would tell them, "I'm just Jason". Jason Estes has become extremely well-known upon his first public appearance in 2018 on YouTube and has increased in popularity as one of the leading Spiritual Teachers emphasizing the importance of Self-Mastery, Total Responsibility, and clearing up the misunderstandings around True Wealth. With a passion for providing free education that is accessible to all, you can find all of his videos viewable to the public on MTVO Team's YouTube channel.
As the Co-founder of Masters of the Void Organization, one key requirement, "Authenticity at all costs", is implemented during thousands of hours of coursework that drive those who feel called to test and cultivate ethics, integrity, and total responsibility. MTVO's purpose is to build the greatest living examples through cultivating Self-Mastery – what Jason says is "the single most important tool and the only thing that travels with us through Eternity". This elite group commits to 100% sobriety and isn't for everyone.
Jason Estes co-founded Void Space Technologies (VST) – a tech company designed to bring stability, expansion, and support in the present by introducing Quantum products that are divinely & ethically sourced. Each one of the technologies featured were either created by the Founders and meant to be learned from and ultimately out-leveled by the users, or were created by another ethical company and directly relevant to the current planetary shift. The Quantum Energy Wellness Bed is one of the latest releases by VST, teaming up with Dr. Glen Rein, Ph.D., an expert DNA scientist, to provide research on Quantum Field Technology and its impact on DNA.