One Vision
Welcome to a VISION of a "NEW World" where we understand that a new concept is emerging to usher in a new era of human prosperity and happiness. Our new world is born of this concept. A world where separatism and injustice are eradicated – and joy and true community prevail. A world where everyone has a home, an abundance of healthy food to nurture their bodies, economic opportunities to fund their interests and pursuits, and an education that fuels them to create that which they love.
One Heart
We are a movement and our motive is LOVE. It is the engine that drives everything we are creating. It is our Love that sources our profound desire that all humanity thrive, with no one left out.
With open hearts it is our deepest wish that, together, we will co-create this dream into a well-established new reality.
Our Mission
Our mission is to create a world in which all human beings are respected, honored and cared for – a world in which mankind have equal access to resources. We are deeply committed to a global transformation in which non-violence, peace and empathy prevails, and everyone is empowered with unconditional love and support to live a healthy, prosperous and happy life.
We are creating a new world where joy and true community prevails.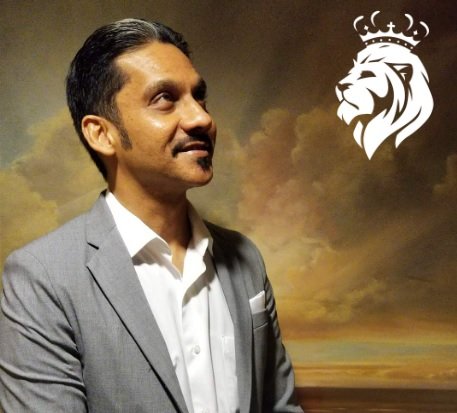 Steve Sughrim has over 30 years of business experience. He has grown teams around the world of well over 100,000+ people. He has been blessed to generated over 4 million in sales. He a successful founder, co-founder, of several online and offline businesses. In addition, he co-owned several restaurants throughout Seattle, Washington. He is the formulator Ousha Food Spice Rubs. His recent projects include DominionHeir Lifestyle (MyDHLife) and One Vision One Heart Foundation. God has blessed him with the ability to create systems to finance the Kingdom of God. He has a heart for the less fortunate. His mission is to Impact, Improve and Empower people around the world.
Education for Underprivileged Children in Pakistan, Location: Lahore, Pakistan – 2017
The Story – From the slums of Lahore, Pakistan to a building with proper shelter and the right setting for educating the underprivileged. Education is the most powerful weapon which you can use to change the world. Formal learning develop our whole self; our body, mind and soul. It is one of the most important tool in life because it helps develop all areas of a human being; analytical, emotional and logical thinking. It is also where our physical and mental faculties are trained in a very balanced manner. It is the backbone of a nation thus, a nation cannot prosper if it were not for education.
Informal and formal are the two types of education. Informal can be received from the learning at home while, the formal type is what you receive from school, measured through academic performance. We are committed to providing education to underprivileged kids in Pakistan by providing the following necessities every year:
Provided Benefits
Rented Building
Tables
Books
Uniforms
Writing Utensils
Tutors
Office Equipment
Helping Remote Villages in the Philippines, Location: South Cotabato, Philippines – 2021
The Story – Our goal was to reach the unreachable. During the Covid pandemic there were many villages affected, they were affected because many people couldn't get into towns without a face-mask and proper precautions.
Even their own government weren't going out to these indigenous villages to help them. So we wanted to reach these villages and we wanted to empower them with everything they need to prevent Covid. All equipment to prevent Covid was provided.
These villages are so remote that we were the first outreach that ever come to their area. Basic needs were not met but malnourished and some were desperate for any kind of help. We were the blessed by a welcome dance by the B'laans tribe children wearing their beautiful tabih (traditional attire, weaved dressed). The Blaans have the weaving of their tabih, similar to the T'bolis' dreamwoven t'nalak. The Blaans also have their own master weavers and well-preserved dances, music, and other traditional performances.
In the mountains of Cotabato. Each neighborhood is organized under a local datu who has autonomous authority over an area depending on his personal influence. The position is supposedly hereditary and follows a rule of the firstborn assuming the position. Through the help of our volunteers we were able to provide relief in ways they have not seen before.
We started with a prayer and proceeded to the giving of the bags. One line for the adults and one line for the kids. The bags included the following:
Basic Needs Provided:
Canned Meats
Rice
Noodles
Oil
Sugar
Face Masks
Hand Sanitizer
Books for Kids
Toys for Kids
Clothing
Slippers
Coloring Crayons
Blankets
Community Impact in South Africa, Location: Johannesburg, South Africa – 2022
The Story – Hunger is real and people are getting desperate. There are thousands of vulnerable families who currently have no income and no idea where their next meal is coming from. It's scary. And it can be fixed with an essential food parcel.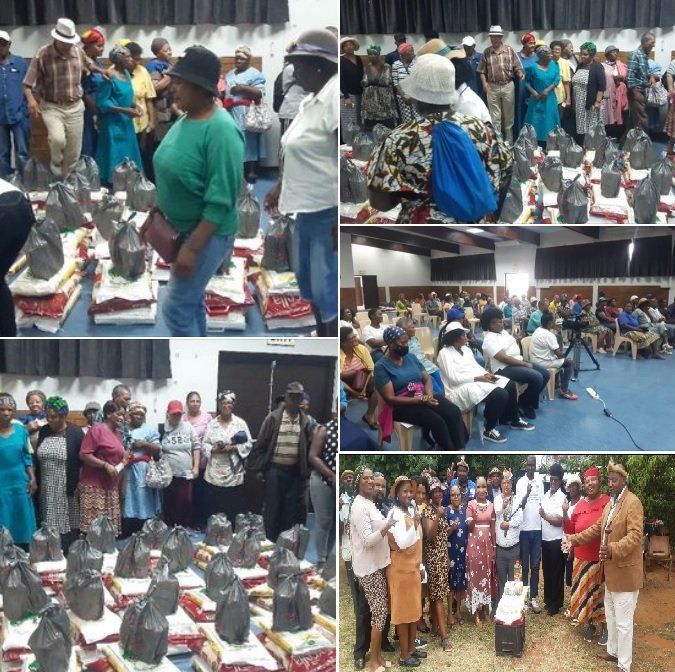 Who will benefits? – Children, the elderly and families from impoverished communities who are hungry and have no or insufficient income, as a result of the pandemic and lost jobs. This includes: children, orphans, widows, women and men who cannot earn an income from their informal trading, to feed their families and communities.
Provided Benefits (On Going)
Food provided for 10,000 families. Your contribution will help with the following items:
Cooking Oil
Spaghetti
Bath Soup
Potato Bag
Onion Bag
Sanitary Pads
Tooth Brushes
Sunlight Washing Powder
Canned Foods
& Much More
For more information and to show your support visit https://onevisiononeheart.org
Steve Sughrim and his entire team at One Vision One Heart would like to thank Tom Chesser – Rise Up Media & Marketing & Business Innovators, for their show of support in publishing this article. 
Tom Chesser's goal is to "Make the world work for 100% of humanity, in the shortest possible time, through spontaneous cooperation without ecological offense or disadvantage of anyone."  Being aligned with The Kingdom Of Heaven Principles taught by Christ. But first the Kingdom Of God and His Righteousness, and all things shall be added to you