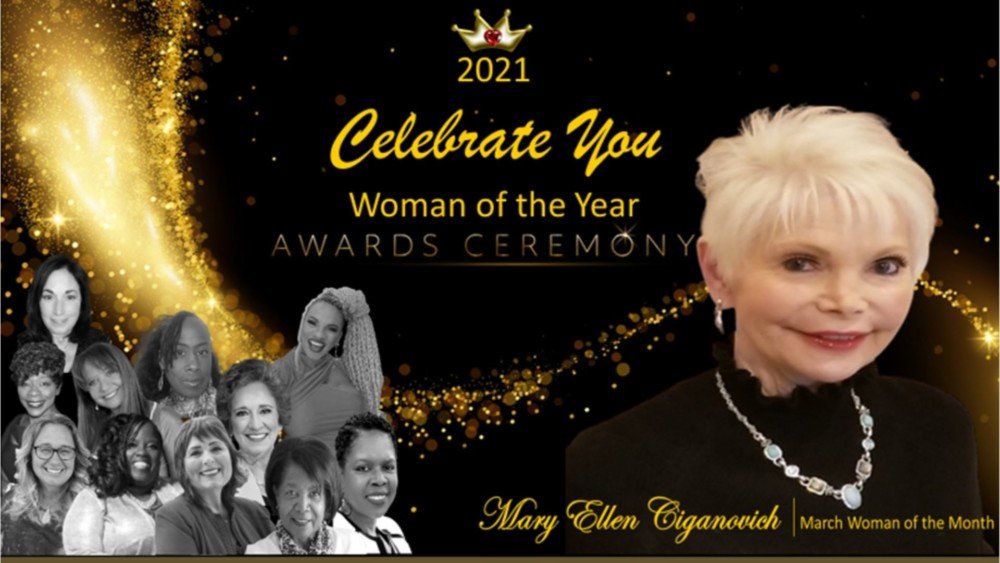 "Celebrating yourself means you're living a life with passion and purpose knowing that you are making the world better. I celebrate myself every day, even on my bad MS days. Celebrating yourself, loving yourself is where healing and success begins," said Mary Ellen Ciganovich.
Mary Ellen is an educator and consultant at R.E.A.L Health, LLC. She selected the name for her company for what the anagram represents. "Be R.E.A.L. – Really Enthusiastic About Life – because being R.E.A.L. leads you to live your Truth, find your passion, your purpose to make our world just a little bit better!"
She is an inspirational speaker, writer, and author of three books – Healing Words: Life Lessons to Inspire, Taking Responsibility Unleashes True Healing; and Truth Lives, which were released during the pandemic in 2021. In addition to her writing, she is the Executive Producer of the show "Truth of the Day;" Co-host of Cyrus Webb's Amazon Live show "Words I Choose to Live By" and the Executive Editor of Conversations Live Magazine. She is seen weekly on social media sharing beautiful life lessons that can be applied in everyone's daily lives. Mary Ellen is very passionate about conveying spiritual truths to help others transform their lives and live fully as they were divinely created to be. As such, she has been dedicated to posting her Truth of the Day on several social media sites since 2011. All her posts end with Sincerely with love, Mary Ellen Ciganovich.