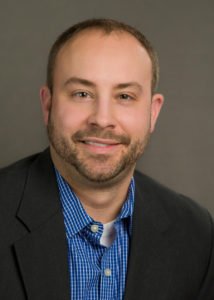 HG: Welcome to Business Innovators Magazine. Please introduce yourself and tell us a little about your background and what you do.
MJ: I'm an Auto Sales & Leasing Consultant who has a background in service and sales. I've served others during my time spent in the US Army, and now serving new friends and clients I meet and bettering their situation and vehicle.
HG: So, what is at least one big problem you specialize in solving?
MJ: I'm a problem solver. By that I mean most buyers I have call or I meet on the lot are all there to accomplish one goal; solve the problem they currently are faced with. I take everything they tell me and funnel it down until we find the right vehicle that solves their problem. Next, I help make it affordable by removing the back and forth by streamlining the process so all parties win!
HG: What is the difference that people have in their lives after achieving the outcome by working with you?
MJ: They realize I'm NOT a high pressure salesperson and my job doesn't stop once they have purchased their new vehicle. My service continues throughout the entire life of that vehicle, plus their next one, plus whomever else they refer to me to!
HG: What would you say is the area in business that you are most passionate about and why?
MJ: Creating a better experience! I've been fortunate enough in my short time in the Auto Industry to help high school students with their first car, college students get a more reliable car, recent college grads getting their "first real purchase," and the list goes on. But what clients remember is creating a memory and there is a better way to buy!
HG: How are you different than your competitors?
MJ: I'm very transparent and I'm more service and customer driven than product driven. I focus on people and what's best for their particular situation, not what I'd like to sell them that day.
HG: How do you best serve your clients?
MJ: Like I mentioned earlier, my service doesn't stop once they purchase. My service continues long after the sale. I have clients call me for service, for questions and/or concerns, I will go pick up their vehicle if it needs service, as well as create a personal relationship with them which will continue for years down the road.
HG: What are some common misconceptions that people have about what you do or your industry that you would like people to know?
MJ: Salespeople are liars and fast talkers… Not all salespeople are "slick" or want to rip you off. Most of us do care about our clients and work to better their situation to the best of our ability!
At my dealership we don't have "thousands of dollars in markup" on our vehicles. We're a small dealership and we'd lose business if we did that. But as salespeople we are also working to support our families just as everyone else is too. We don't show up to work for free just as those who punch a clock each day don't work for free.
HG: And how do you help people overcome these common misconceptions?
MJ: I start by showing my clients the transparency up front so they see I'm different from the previous salesperson they've met before. I have video testimonies from clients and written letters of recommendation from others showing I'm different from anyone they've ever done business with before.
What's the best advice you have for future clients? 
MJ: Don't shop price, shop service. My industry is known for "getting what you pay for." Service cannot be tagged with a price or sticker like a vehicle can. There will be situations when paying just a little more will get you a priceless customer service experience!!
HG: To wrap this up, what are you most excited about in the upcoming months in your business?
MJ: I'm excited to have just recently launched my own website for clients to find me, learn from me, and have another way to stay in contact with me. This allows me yet another service many of my competitors don't have or offer!
HG: How can someone find out more about you and what you do?
MJ: Here are the best ways to locate me: