HG: Welcome to Business Innovators Magazine…Please introduce yourself and tell us a little about your background and what you do.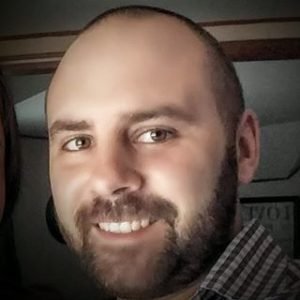 RB: My name is Ryan Berge, I am a BMW Client Advisor located in Warwick RI. I am 33 years old. I have been with BMW for one year, and prior to that I sold Volvo & Lincoln cars. I have been a car enthusiast since before I was driving. In my lifetime, I have owned eight BMW's personally! When I had the opportunity to come work for a brand I was passionate about, I jumped on it! Coming to work every day, selling the Ultimate Driving Machine and making dreams come true completely changed my outlook on sales. I make people's day, week, month, and even year with the product I sell. My main purpose everyday is to solve people's problems and fulfill their needs. I not only want to serve my customer's, but also be a friend!
HG: So, what is at least one big problem you specialize in solving?
RB: I specialize in solving problems related to customer vehicles. They may need more cargo space, more passenger space, higher performance, better fuel economy, or more comfort. Whatever the issue is causing them to look for a new vehicle, I identify it and rectify it!
HG: What is the difference that people have in their lives after achieving the outcome by working with you?
RB:  I help people gain a better financial situation, more accommodating vehicle, and I act as a reliable professional who they can rely on whenever they may need assistance relevant to the vehicle they purchase.
HG: What would you say is the area in business that you are most passionate about and why?
RB: The BMW product. There really is no vehicle on the market that offers a product with as much quality and value. Once you get behind the wheel of one of these cars, you really understand why they are called the "Ultimate Driving Machine." Once you take the plunge into the wonderful world of BMW, you can't get away from it. My product sells itself, it's my job to sell me!!
HG: How are you different than your competitors?
RB: I try not to be the typical stereotypical car salesman everybody dreads dealing with. No sense in being pushy or impersonable, or portray the image of just wanting to sell a car. I care about my customers needs, wants, and desires. I only want to be a friend and earn their trust so they know they are getting a great vehicle at a great price which best suits their needs. I want to make sure, above anything else, that my customers want to do business with me!
HG: How do you best serve your clients?
RB: I try to keep constant contact with my customers, before, during and after the sale. Even if they don't purchase a vehicle, I will still occasionally follow up with them to see if I can be of any assistance at all. I'll even extend my services to any friends or family that may be in the market. Not every experience will be a positive one due to circumstances that are beyond my control. However, I do my best to make a customer's problem MY problem and help out in any way I can!
HG: What are some common misconceptions that people have about what you do or your industry that you would like people to know?
RB: Most common problem is customers coming into my dealership that are automatically on the defense, or categorize me along with other salesmen they may have dealt with in the past. The truth is, there are some sales people out there that have tunnel vision. They want to sell you a car they may have that isn't exactly what you want, or not be willing to meet your pricing needs because they want to keep commission in their pocket. My approach is different. I want my customers to get a great deal, the right car, and a friend for life. I want to build a relationship and trust. I want to be their car guy for life!! I want to be their friends and family's car guy for life. I don't want to sell one car now, I want to sell many cars in the future as well!! If I try to deceive someone, they aren't coming back. My business is built on referrals and returning customers, and that's what I strive to earn!
HG: How do you help people overcome these common misconceptions?
RB: Treat them like a friend, treat them like family. Be honest and upfront. If I don't know the answer to a question, I tell them that! "I don't know Mr. Customer, but I will find out for you!". Most will appreciate that more, as opposed to a made up answer that could come back to bite me later and lose that customers trust. When I see a customer walk away without asking a purchase, I recognize that I didn't just lose one sale, I lost multiple future sales as well. So that one car you may buy from me, in my eyes, represents 10, 12, 15 cars in the future!
HG: To wrap this up, what are you most excited about in the upcoming months in your business?
RB: Lead generation. I have been laser focused on making as much contact with customers as I possibly can! Using alternative avenues, I am concentrating on social media exposure and the internet. The game is changing, and so am I. Facebook, Instagram, online reviews, etc. These are all tremendous marketing tools, and I plan to capitalize on them!
HG: How can someone find out more about you and what you do?
RB: Facebook, Cars.com, LinkedIn, and Yelp.