HG: Welcome to Business Innovators Magazine…Please introduce yourself and tell us a little about your background and what you do.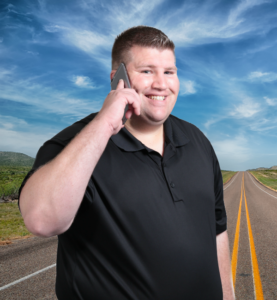 KA: I am an Automotive sales professional who loves to serve his clients. I have been in the industry for four years and have gained a huge love of helping folks get into newer and more reliable vehicle.
HG: So, what is at least one big problem you specialize in solving?
KA: The headache, and back and forth that happens at a lot of dealerships. I specialize in making the process smooth and easy… and most importantly fun and exciting!
HG: What is the difference that people have in their lives after achieving the outcome by working with you?
KA: My clients time and time again express how painless the experience was. My clients also receive great post sale service and a life long friendship.
HG: What would you say is the area in business that you are most passionate about and why?
KA: I love making car buying a great memory and touching the lives of my clients. I would say that I am most passionate about seeing my clients smile and their stress being relieved as they no longer have to worry or stress out about their current vehicle situation.
HG: How are you different than your competitors?
KA: I offer a transparent, straight-forward car buying experience… no games, no lies, no headache.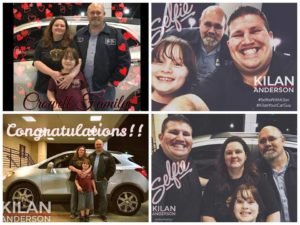 Pictured On The Left:  The Crowell  Family who purchased a Certified Preowned 2014 Buick Encore
Tosha Crowel said that she " Couldn't ask for a better experience." What did her son have to say about the experience? When asked, Gabe Crowell excitedly noted,"I just had a great experience being with him [Kilan] it was so fun and awesome." 
HG: How do you best serve your clients?
KA: I best serve my clients by providing them respect, love and understanding. I am blessed to have a great product and that I represent an amazing staff that cares about our clients needs… we don't just sell cars… we are providing reliable transportation so that our clients lives are less stressful and more enjoyable.
HG: What are some common misconceptions that people have about what you do or your industry that you would like people to know?
KA: Not all sales people are liars, not all are going to rip you off… We don't have 10k of mark up on our vehicles… We really do want to help you.
HG: How do you help people overcome these common misconceptions?
KA: I am blessed enough to have a lot of my clients who will vouch for me and have written and made videos testifying about my kind and good heart… I am here to serve my clients.
I treat all of my clients with the up-most respect… They are family when they work with me.
HG: To wrap this up, what are you most excited about in the upcoming months in your business?
KA: I am excited to be able to reach and serve more and more people and help them too have a great car buying experience.
HG: How can someone find out more about you and what you do?
KA:
KilanAnderson.com
Facebook.com/KilanAYourCarGuy
Or Simply Google Kilan Anderson
HG: You can also check the video below of one of Kilan's satisfied customers who benefited from his great problem solving and car matching skills, but don't take it from us, Kilan really is unique and his Facebook Page speaks for itself! 
https://www.facebook.com/KilanAYourCarGuy/videos/1469620326381719/