Matt Kelton of Showhomes speaks on the importance of staging your home and why it will sell faster.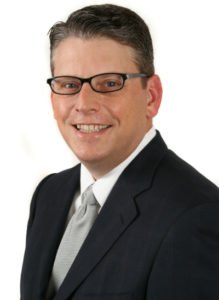 Q:Matt, what sparked the idea to franchise the home staging business? 
A: Showhomes began 30 years ago during the real estate crisis and savings and loan crisis.  There were tons of vacant homes that banks had in inventory from repossessions.  Our founder had a brainstorm; to match these vacant properties with relocations companies and executives needing temporary housing.  The home would have furniture, artwork, and accessories while it was for sale, and the result was that homes sold much faster than they did while vacant.  We have expanded our services in a number of areas, but this is where we began.
Q:  What are some of the benefits of staging a home versus selling a vacant home?
A: There was a recent study showing that 81 percent of home buyers could visualize a property as a future home when it's staged rather than empty.
Q:Showhomes offers a service I have never heard of that involves "home managers." Can you tell me how that works?
A: A Showhomes Home Manager is a person or family with beautiful home furnishings who lives in a vacant home for sale. In exchange for keeping it clean and letting realtors show the home, Home Managers get dramatically reduced monthly fees, far below the market rate.
Q: How do the sellers you work with benefit from your Home Managers?
A: Great staging at a fraction of traditional staging costs paid at closing, a reduction in overall carrying costs, care of the home from the inside and out, statistically faster sales and significantly higher offers than a similar vacant home that is for sale. Showhomes also provides up to $5 million in additional insurance coverage for you and your home.
Q: Are there any other services that Showhomes offers beyond staging and home management? 
 A: We provide traditional home staging (furniture/artwork/accessories only), home makeovers for occupied homes and home updates (paint and flooring replacement, kitchen updates).
Q: How many states does the franchise currently occupy?  Are there plans for expansion? 
A: We have 58 locations in 18 states.  Our plan is to have 125 locations in 30 states within the next five years.
Q: How do you manage all of this? Do you have offices in every city or some other method?
A: We have franchisees in each market who have their own teams to run the business model.
Q:What would you say is the key to the company's success?
A: We deliver a solid product that is a win-win for the realtor and home owner.  Showhomes is fanatical about customer service, which translates to our high referral rate with our customers.  The model works as long as we follow these keys.
Founded in 1986, the Showhomes® franchise system has helped Realtors® and homeowners sell more than 25,000 residential properties worth more than $8.5 billion, by transforming high-end vacant houses into fully-furnished, inviting, valued Showhomes homes. Currently serving prominent communities in 18 states, the Showhomes system is a rapidly expanding franchise with nearly 60 offices nationwide. Boasting the expertise of long-time real estate and interior design professionals, Showhomes businesses are a one-stop-shop for home staging, home redesign, "One-Day Makeovers" for currently occupied homes, and the proprietary Home Manager™ program – a proven model to get upscale vacant homes sold faster. Many major national media outlets in the U.S. have praised the work of Showhomes businesses and the brand has been prominently featured on Oprah, HGTV, DIY Network and the Travel Channel. For more information and to learn about franchise opportunities, please visit www.showhomes.com.