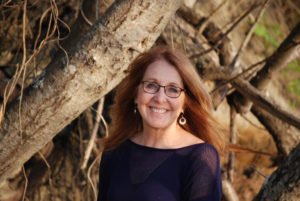 Jacki Mayo is a real estate agent with 27 years of experience. She is located in Anacortes, Washington and has certifications including Council of Residential Specialists, Agent Advantage Relocation, Military Relocation Professional and VA and Military Real Estate Specialist.
We asked Jacki what are some common mistakes that first time home buyers make?
Jacki: "One common one I see a lot these days is people focusing too much on online information. Especially when it comes to home loans. Going to the web for information is great and it is the first thing we all do but there is a limit to how precise that information can be compared to what an expert in your local market can tell you."
Ian: I can see how this could be an issue with home loans in particular.
Jacki: "Yes, it's great to look online and get an idea of what a lender might be willing to loan but it's not a complete picture. There are so many variables that can go into it. The borrowers credit, how that particular mortgage company makes decisions and local market economics can all play into it. So I advise my clients to work with someone locally who understands the local dynamics so they are ready to go into the buying process with a clear idea of how much they can finance and what the true costs are likely to be. It demystifies the process if you have a local expert on your side advising you from the beginning. If you don't have a full idea of all the costs and haven't factored in things like mortgage insurance, property taxes and home owner's insurance then the payment your expecting might be a few hundred dollars higher than what you were thinking. You'll feel more confident during the negotiation with the seller with this information in mind."