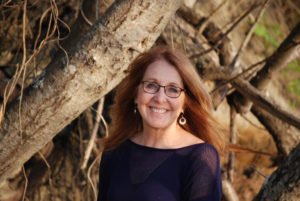 Jacki Mayo is a real estate agent with 27 years of experience. She is located in Anacortes, Washington and has certifications including Council of Residential Specialists, Agent Advantage Relocation, Military Relocation Professional and VA and Military Real Estate Specialist.
We asked Jacki what are some common mistakes that first time home buyers make?
Jacki: "One common one I see a lot these days is people focusing too much on online information. Especially when it comes to home loans. Going to the web for information is great and it is the first thing we all do but there is a limit to how precise that information can be compared to what an expert in your local market can tell you."
Ian: I can see how this could be an issue with home loans in particular.
Jacki: "Yes, it's great to look online and get an idea of what a lender might be willing to loan but it's not a complete picture. There are so many variables that can go into it. The borrowers credit, how that particular mortgage company makes decisions and local market economics can all play into it. So I advise my clients to work with someone locally who understands the local dynamics so they are ready to go into the buying process with a clear idea of how much they can finance and what the true costs are likely to be. It demystifies the process if you have a local expert on your side advising you from the beginning. If you don't have a full idea of all the costs and haven't factored in things like mortgage insurance, property taxes and home owner's insurance then the payment your expecting might be a few hundred dollars higher than what you were thinking. You'll feel more confident during the negotiation with the seller with this information in mind."
Ian: Speaking of online information. I love looking at homes online but I notice that home values are often not correct on the big real estate sites.
Jacki: "Yes, it's another area where it's a great way to get an overall view of the market but don't be surprised if you see a house for $500,000 on Zillow and then find that it is $575,000 when you talk to an agent. Many people think that online price is somehow official but real estate values are not established by websites. So it's just something to be aware of and realize that those prices may not be exactly right in all cases."
Ian: What is another common mistake you see first time home buyers make?
Jacki: "Not protecting themselves with home inspections and contingency clauses. There are things that can go wrong and this is where having an experienced real estate agent on your side can really help. First time home buyers often see themselves living in the home as soon as they submit an offer. It's good to be excited at this point but you still have to keep feelings in check and realize that you should get an inspection and make sure you have any contingencies you need to have in place and be prepared for some back and forth negotiation that may take longer than expected. Inspections can turn up items that result in more negotiation as well. So be excited but realize that that there are more steps at this point than you probably anticipated."
Ian: What about questions other than financing and pricing, like the location of the home?
Jacki: "Yes, that's a big one. Not researching the neighborhood well enough. In some cases, the buyers are already very familiar with the neighborhood and that is fine. But if not you have to take the time to factor everything in. What is it like to live there? Is it in the school district that you want to be in? Does the neighborhood look good in the long term value of your investment? All of those are things that you want to research about the area you are considering living in. Not just glancing at those factors but really diving in."
Ian: I have noticed some people going it alone without a real estate professional when buying a home. Is there any time when that is advisable?
Jacki: "I am not sure when that would be. I mean you would not jump in a plane and fly it without having a very experienced pilot there by your side would you? Your life is on the line in that scenario. Well in many ways your life is on the line when buying a home. It may not be physically dangerous but so much of your financial wellbeing and future happiness will hinge on this decision. Making mistakes that an experienced real estate agent could have steered you clear of, just does not make sense. Keep in mind that the buyer's agent is working for them and has their best interest in mind. Even if you are buying from someone you know and trust there are many pitfalls that an experienced agent can help you avoid."
Ian: How can people learn more about you or contact you?
Jacki: The best way is through my website at www.islandhomes4sale.com