One of the hardest things to acknowledge as we age, is that we're not as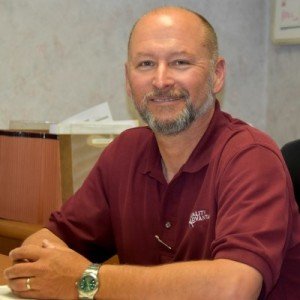 good as we used to be. For instance, it may require a spouse to convince us that taking a shower is easier, and is more safe than getting into and out of a bathtub. Our homes, once effortless to navigate, contain areas where we are more likely to have an accident as we get older.
With modifications to our bathrooms, it is possible to stay in our homes longer, or "age in place." To explore this subject in more detail, aging Boomer and Business Innovators Magazine contributing writer Stephanie Miller turned to bathroom remodeling expert John Campbell, owner of Quality Advantage Home Products in Hampton, Virginia.
Stephanie: I'm fifty-two. When we built our home a little over five years ago, we put in a soaking tub surrounded by a marble shelf. You have to climb into it.
John: It's a pain, isn't it?
Stephanie: I used it the other night because I was so sore from doing yard work, and I wondered how long I'd be able to keep getting in and out of it.
John: It's hard to get people to acknowledge, "Oh yeah, this is nice today, but it won't be good for me in two years." I'm at the very bottom edge of baby boomers and you probably are too. The baby boomers think they're crazy, sexy, cool. I don't think I'm old. Now, you look at twenty-five year olds; they see me and say, "Look at that old, bald, grey-haired bearded dude." They think I'm old. I don't think I am. Do I think I'm sexy? You betcha! I am really cool. That's the way we think. For us to acknowledge that we're not, is tough. People need what we offer, but they don't want to admit they need it.
Stephanie: You mostly help baby boomers then?
John: We're a certified aging in place specialist, CAPS certified distributor, so we know what's best as the baby boomers age to keep them in their homes longer. Our biggest target market is the baby boomers who are mainly looking to take that tub out and put in a shower so they can continue to stay in their home.
Stephanie: If it is so hard for people to accept they need your help, how do you get their attention?
John: We actually market to the female because the guy will never admit he can't step into his tub anymore, but the wife knows he can't. She's usually the one that makes the call. She introduces the idea to the husband and says, "Hey, I know you fell last week. Thank God you didn't break anything. I've called a guy. He's coming out to see about changing us from a tub to a shower."
Stephanie: The solution is a shower? I keep seeing ads for walk-in tubs.
John: We can do walk-in tubs, and we sell fifteen or twenty a year, but it's a very limited market due to the cost. We can take out a standard tub, and give them a real nice walk-in shower with grab bars and all of the safety features that go along with it. It's less expensive and easier to maintain.
Stephanie: Tell me about the safety features.
John: We put in an anti-scald mechanism valve. Never have to worry about getting burned.
Stephanie: So, you do all the plumbing too?
John: Yes, new plumbing with new valves. The trim kit we put on the valves is an easy to operate single lever handle. For those folks that, as we age, we get arthritis and can't turn knobs anymore. They can take, and with a club hand, push this around and turn it on. It's that easy.
We put in grab bars, both where you enter into the shower, and strategically in the wet area. We have one on the side you can hold onto while you reach in to turn on the water. If you've got a bench seat, we usually put in a 24" grab bar diagonally up from the seat. If your wife happens to be short and you happen to be tall, since it's on the diagonal, she can grab the bottom of it; you can reach up and grab the top of it and still help yourself off the seat.
Everything we have in our shower area is designed as non-slip. It has a little texture to it. Acrylic, by nature, is a non-slip material. If there's some concern about extra safety, we can add an after-market textured surface to make sure it is truly non-slip.
Stephanie: Do your bathroom remodels meet certain industry standards?
John: Everything we have is ADA compliant. The way we install them meets the Americans with Disabilities Act requirements. We put blocking in behind the new drywall for the grab bars, so that when we secure the grab bars, they meet the ADA requirements for weight and strength. If you grab them, you can count on them. They'll actually hold you.
Stephanie: What about the people who just have to have marble in their bathroom. Do you offer choices in materials?
John: We have a premium product that looks like marble and slab granite. There are sixteen different color variations to choose from. We can match it to any color inside the room. It ends up looking like a granite shower.
We are trying to stay clear from the misconception that remodeling a bathroom to age in place means having a hospital or assisted-living look. When somebody walks into the home, you'd never look at it and say, "Oh, this is for an old person." You'd think, "Wow, that's a modern bathroom."
Stephanie: What sets Quality Advantage Home Products apart?
John: One thing we pride ourselves on is that we are family owned and operated. The others are franchises, and not all are locally owned. With a franchise, you pay 7% more to cover their fees. Our representatives that show product, most of them have been with us for over ten years. We're not hiring just any slick sales guys. The slick "blue suede shoe guys" don't fit our model and the way we like to treat people. We like to treat people the way we like to be treated.