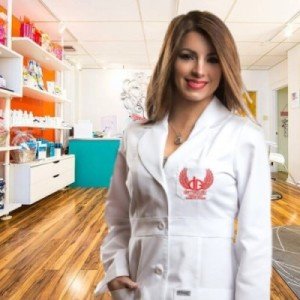 Imagine an artist's palette with paint cups representing different fields of study: traditional art, professional makeup artistry and clinical skin care. Valerie Weber skillfully blends her background and expertise in each field as founder and CCO of the award-winning Dermagrafix Permanent Cosmetic Studio, LLC.
Her flagship location is in Doylestown, PA. Most of Weber's clients are from the tri-state region. As word spread about her knowledge and ability to change lives through permanent cosmetic art, clients started flying in from across the nation and abroad. A highly regarded educator and speaker, she is a lifetime member and instructor of the Society of Permanent Cosmetics and is CPCP certified. A second studio is planned for Philadelphia.
In an interview with BIM correspondent Stephanie Miller, she talks about the art and her mission to create natural and artistic enhancements giving people a better quality of life and more self-confidence.
Stephanie: Tell us how you evolved into a Permanent Cosmetic Professional. It sounds like you were focused on art at one point.