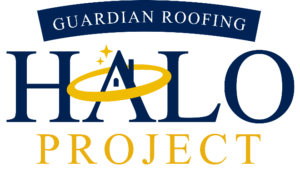 Every home needs a roof!
In honor of World Kindness Day (Nov 13th) and Thanksgiving Day (Nov 22nd)
Guardian Roofing has announced that it will be giving away 1 free roof to a lucky recipient through their newly launched Guardian Halo Project!
Consumers will be able to nominate someone in need of a new roof in the Washington counties of Pierce or King during the holiday season starting Thanksgiving (November 22, 2018) through December 31st, 2018. Nominations will be taken online at https://www.guardianhome.com/Halo
As National Today most eloquently said it, "Most of us are so focused on our goals and where we need to go, we rarely take a moment to do something for others. Just. Because. Doing something nice for others, without an agenda, simply feels good." Spreading kindness and caring for others can be found at every level of the Guardian Team and they are excited to continue their history of giving through the Halo Project.
For more details on how to nominate a home in need or to follow the Halo Project Giveaway story, visit Guardian's Facebook page and website.