This is part of our series highlighting businesses that have been operating for two years or less. In this article Scott Brown shares his experiences and insights since opening DevChef.
---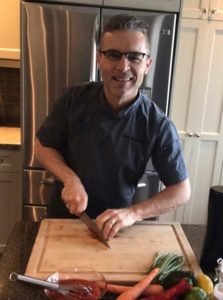 How did your business get started?
As a result of being realigned from my last corporate role I decided to take my skills and incorporate them into a consulting business
Who do you serve?
Food industry from manufacturers, restaurant and hotel chains, start ups, suppliers and retail.
What makes DevChef different?
The Innovation Engineering (IE) toolbox and the Appreciative Inquiry mindset. As a licensed black belt in IE, I have access to a robust operating system that includes Patent ROI ( patent search and filing system), Merwyn Research tools, and Project Management. The system provides all the fun tools we need to Innovate at the speed of strength! 
What obstacles did you have to overcome in order to start your business?
Marketing – getting exposure and website visitors.
What has been the most rewarding experience for you since starting your business?
First client was before the business was set up. It was a referral from a LinkedIn contact. It was a great 2 days working closely with a large Italian Pasta company with whom I developed an enjoyable working relationship. They provided me with a great reference.
What has been the biggest mistake/lesson you've learned?
Incorporating too early. I could have started the business as a sole proprietor and eliminated complexity of annual shareholder reports and documents which require legal support and is costly for a new start up.
How do you keep things fun and interesting for yourself?
Constantly researching innovation, getting out of my comfort zone, taking risks and being bold. Innovation requires genuine curiosity, constant research, an open mind and heart. The key tool I use is Innovation Engineering (IE). I also have daily news feeds from sources like Food Navigator and CIA Culinary Smart Brief. 
Who do you admire and how has that person helped you to reach your current level of success?
My wife who emulated loyalty and dedication.
What is your primary business focus for the next 12 months?
Bring in $75k in sales.