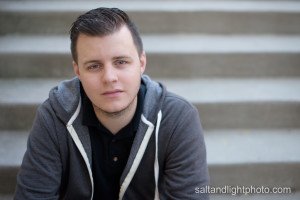 Tell us a little about yourself. Background, accomplishments and something no one knows about you.
I am a Christian, husband, father, and entrepreneur. My background represents the culmination of every experience I've ever had. I've never received a paycheck in my life; I've always been self-employed, and been paid when I've served, or have been useful to solve problems, or deliver joy.
In terms of my accomplishments, I've built businesses that have allowed me to focus on my truest priorities: my family, my faith, and my happiness. For example: To this date, I have never missed a single medical related appointment from the day we found out we were pregnant with our now 20 month old daughter, and THAT, is one of my greatest accomplishments.
From a very young age, I've accomplished a lot of things professionally. I could throw out all kinds of numbers, stats, titles, book mentions, and accolades – but honestly, the kind of client I want would care a lot more about the RESULTS of my accomplishments, such as being there for my family, being deeply happy, and deeply aligned with my purpose and identity. That's what we all REALLY want, right? To love, be loved, and be WITH the ones we love.