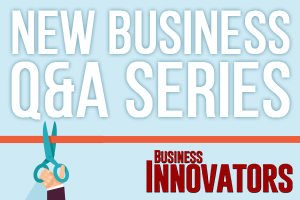 This is part of our series highlighting businesses that have been operating for two years or less. In this article Hayley Ingram shares her experiences and insights since opening Bloxx.
---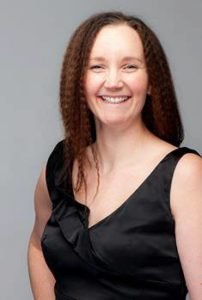 How did your business get started?
I was a stay at home mum, looking to bring in extra income. I wanted something that I could sell via Amazon while looking after the kids. My husband read a book by Shawn Stevenson called Sleep smarter and he mentioned anti-blue light glasses. We knew screens affected the kids and wondered if there was a market for kids glasses. We checked on Amazon and at the time there were only 4 pages of anti-blue light glasses, on these only one pair of kids glasses. So we knew there was a gap in the market, so I got looking for suppliers. It took several months to find the right supplier. When we were happy with our product, we put in the order, set up our Amazon page and website and away we went!
Who do you serve and why?
We serve "screenaholics" – people that work long hours on the computer or spend evenings gaming.
What makes your product different?
We are an online company, producing fun, high quality products. Our company is always open to customer feedback and takes customer feedback on board for future products and services. We are always looking to work with other business partners and strive to offer top quality products and service in everything that we do.
What obstacles did you have to overcome in order to start your business? E.g., educational, financial, emotional, mindset, logistics/timing, etc.
I think I had to overcome all of the above. I have been, and to a point am still on, an emotional rollercoaster! I think that's the way it is being an entrepreneur. I have learned to show compassion and understanding of my feelings for myself but also work on mindset development. A lot of it is about self belief – that you CAN do anything you put your mind to and put any underlying issue to bed. It's not good to keep looking back. Take the lessons and leave the rest behind. Focus on the now and plan for your future. Take baby steps, Keep going – even if it is scary – and NEVER stop.
What has been the most rewarding experience for you since starting your business?
Wow, how long have you got! The very first time I had a breakthrough and realized I can do this was at a network meeting. Talking in front of people terrified me, even talking to one person terrified me. But one evening I was called up to introduce myself and my business. I was terrified! But I stood there, introduced myself and told the room about Bloxx. As I spoke, I realized I was actually enjoying it! This was a huge breakthrough for me as well as for those people who know me. Up until 3 years ago I was very quiet!
So my business has helped me grow immensely because if you want growth in your business and yourself, you've got to get out of your comfort zone!
What has been the biggest mistake/lesson you've learned?
Don't be so quick to throw money at things. I would have saved a lot of money if I had spoken to the right people or even just taken advice.
If you could do it all over again, what one thing would you do differently, and why?
I would have started off with offering adult glasses instead of children's first. I should have researched that little bit more!
How do you keep things fun and interesting for yourself?
Again, it is like a rollercoaster ride! I haven't really got fun and interesting things to keep it going. Not sure how to explain it but I suppose it's like a fire in you that doesn't go away. It's like my baby that I know will grow into something amazing and I am just not willing to give up on it. I have a picture in my mind of Bloxx. I know I will get there. Baby steps!
Who do you admire and how has that person helped you to reach your current level of success?
It may sound soppy but it is my husband. He is amazingly supportive of everything I do. If I have a day when I feel low he calls me on it, too. He is also my mindset coach and without him I don't think I would have gotten over the hurdles I've had without his love and support.
What is your primary business focus for the next 12 months?
My focus is to supply at least one company with Bloxx. My vision is to make Bloxx a top brand of anti-blue light glasses and a household name – I don't do small dreams!
I will just keep making connections and will be making Bloxx available on Amazon.com and distribute worldwide by the end of the year and just keep connecting with people.