Welcome to Business Innovators Magazine…Please introduce yourself and a brief thumbnail sketch of your background.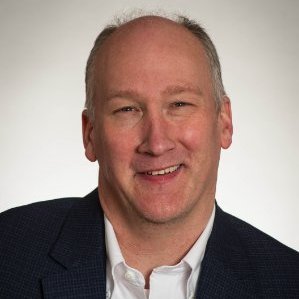 TS: My name is Trevor Smith.  My background has been in Therapeutic Recreation, where I have worked for human service organizations where I have designed and delivered community-based recreation programming for individuals with special needs. I have a bachelor's degree in Education from Curry College and two masters degrees; one in Counseling Psychology from Lesley Unversity and the other in Recreation Management.  During my work as a Therapeutic Recreation Specialist, I started to get involved in using humor and laughter as a health and wellness program for the people I worked with.  In fact, I became certified as a Certified Laughter Leader, which was pretty exciting. While doing this work, I started to getting requests to deliver laughter programs for local community groups. Those requests eventually turned into more and requests. I then got so busy that I quit my "regular job" and started my own business.  I now deliver workshops and trainings where I use the applications of  laughter and Improvisational theater as learning tools in working with college, community and business groups.  I now deliver over 60 trainings a year.  
BI: What would you say is the area in business that you are most passionate about and why?
TS: The area that I most passionate about is seeing a change or shifting in peoples behaviors and attitudes.  I really enjoy facilitating the trainings and  seeing people are  thinking outside the box and taking risks is really very satisfying.   Also, seeing a shift in how people are able to connect with each other in a way that they have never done before  where they are able to communicate with each other at a much deeper level is exciting to see.      
BI: How are you different than your competitors?
TS: I have been in the training and development field for over 10 years now.  I have a bachelors and two masters degrees in Education and Counseling Psychology.  I have continuously kept up with the latest trends in the field by attending trainings and workshops on a consistent basis. I have certifications as a  Laughter Wellness Leader, a Laughter Leader through the World Laughter Tour and I am in the process of being  certified as a Laughter Yoga Leader  Also,  I my background in Therapeutic Recreation has  helped me  become adept  in group facilitation and being skilled at  effectively managing a variety of different audiences.  
BI: Please tell me about any recent business accomplishments that you are most proud of and why?
TS:   A business accomplishment that I am most proud of is recently  being named the member of the year for my business networking group chapter,  Business Networking International (BNI).   
BI: What Leadership qualities in Leaders do you most admire and why?
TS:  What quality I most admire is when leaders hire really smart people  who do their jobs really well. I admire this because it is not always easy to find and hire really good people to work who are really good at what they do.   It takes a truly unique leader who is adapt at finding and hiring the right people. 
BI: What has been a key element of your success?
TS:  Following my passion and never give up.  
BI: What are some of the business projects that you are currently working on that you are excited about and why?
BI:   I am in the process of doing some projects with some local colleges and universities and the possibility of being a presenter at a local worksite Wellness Conference. 
BI: What are 1 or 2 things you would like to say to a prospective client who stumbles across this interview?
TS:  I create performance improvements in organizations.  I bring great value to organizations in helping them develop happy and healthy work environments.
BI: To wrap this up, what are you most excited about in the upcoming months in your business?
TS: I am most excited about is the opportunity to deliver workshops for college student groups at a variety of universities.  
For more information:
http:www.blueskyconsulting.us