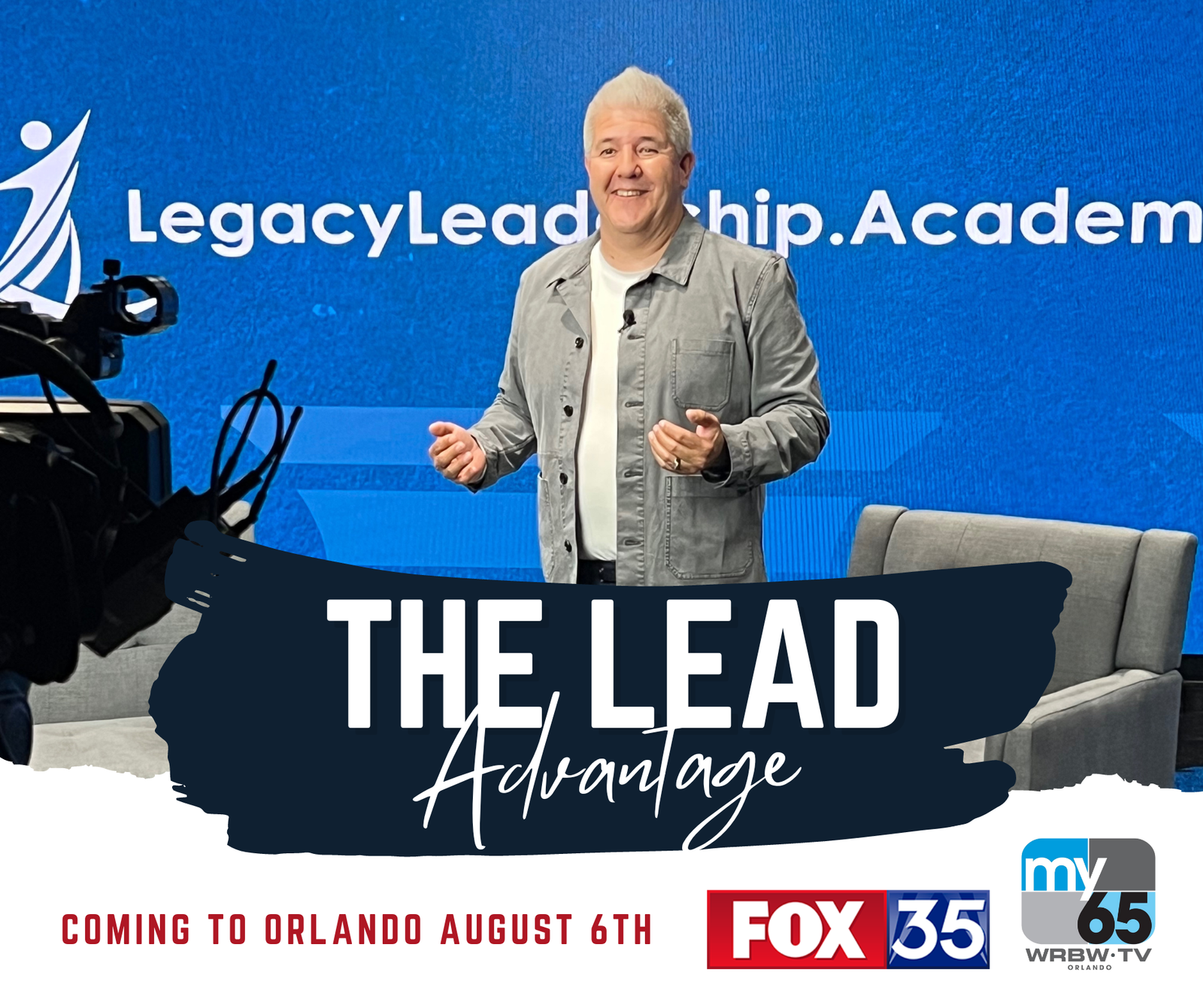 Orlando, FL — Celebrated leadership expert and keynote speaker, Aaron Antillon, is set to launch his highly anticipated television program, "The LEAD Advantage," on Orlando's FOX 35 WOFL and FOX 65 WRBW. This groundbreaking show will usher in a new era of leadership insights and development for viewers across Central Florida, beginning this fall.
Antillon, renowned for his unique approach to leadership and organizational development, will leverage his decades-long experience to provide invaluable guidance, strategy, and wisdom to a broad audience. "The LEAD Advantage" promises to deliver actionable strategies, and powerful insights, set to redefine the way Florida thinks about leadership.
"The LEAD Advantage" goes beyond the traditional notions of leadership to explore elements of authenticity, empathy, resilience, and vision. Antillon believes in the transformative power of these values, which he encapsulates in the acronym LEAD: Learn the foundation of personality-based strategies, Experience the benefits, Apply the principles that convert browsers to buyers, and Develop a winning team.
"I am thrilled to bring 'The LEAD Advantage' to Floridians on FOX 35 WOFL and 65 WRBW," said Aaron Antillon. "I truly believe that leadership is about serving others and that everyone has the potential to be a leader in their own right. 'The LEAD Advantage' is not just a program; it's a tool for nurturing and unlocking that potential."
FOX 35 WOFL expressed equal enthusiasm about the upcoming show. "Aaron Antillon's fresh and empathetic approach to leadership development is exactly the kind of content our viewers appreciate," said the network spokesperson. "We are excited to bring 'The LEAD Advantage' to our fall lineup and confident it will resonate with our audience."
The first episode of "The LEAD Advantage" is scheduled to air on FOX 65 WRBW on August 12 at 11:30pm and FOX 35 WOFL on August 13 at 12:30am. For more information about the show or to stay updated on its schedule, viewers are invited to visit www.AaronAntillon.com.