BIM: Welcome to Business Innovators Magazine…Please introduce yourself and a brief thumbnail sketch of your background.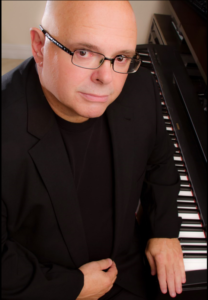 BB: Hello, My name is Bobby Bush, and I'm a professional musician, music director, arranger, recording engineer, producer, teacher and musical consultant. I can be found performing a variety of music styles with local, regional and national acts as a bassist and or music director.
In the recording studio, I'm often working directly with artists and songwriters on their projects, as an arranger, bassist, recording engineer and producer. As a teacher and musical consultant, I present music industry related topics at seminars and workshops and offer a variety of musical solutions for bands, artists, groups, and organizations.
BIM: What would you say is the area in business that you are most passionate about and why?
BB:  I am most passionate about serving those I work with. That passion translates into the development of relationships that over time, create life-long friends as well as clients.
BIM: How are you different than your competitors?
BB:  My passion for what I do, my knowledge of the industry and how it works and my ability to quickly assess the needs of my client by offering a variety of practical solutions for those challenges, all set me.
BIM: Who are your clients?
BB: My clients are amateur and pro musicians, songwriters, entertainers, artists, bands, music students, music seminars & workshops, the music aficionado, theaters, festivals, event venues
BIM: Please tell me about any recent business accomplishments that you are most proud of and why?
BB:   In September of 2016, I received a Best Seller Award from Amazon for my new book "Off The Chart."                    
BIM: What Leadership qualities in Leaders do you most admire and why?
BB: I  most admire leaders that know how to listen, can assess challenges and make decisions that offer solutions.
Why? Because these things make a very effective leader.                        
BIM: What has been a key element of your success?                               
BB: My attention to detail.
BIM: What are some of the business projects that you are currently working on that you are excited about and why?
BB: These two albums are in the works and have proven to be the most exciting and musically rewarding, due to the people that I'm serving.          
Songs From Sunday Morning – Vol II
Strings For Christ – Vol I
BIM: What are 1 or 2 things you would like to say to a prospective client who stumbles across this interview?
BB: I love seeing others grow and thrive as their challenges are met by the solutions I provide.                        
BIM: To wrap this up, what are you most excited about in the upcoming months in your business?
BB:  The completion and release of two major recordings.
For more information on Bobby Bush:
 http://www.BobbyBushOnBass.com