In today's interview I am going to be talking to Alex Lorenzana and he will be sharing with us things you might've always wanted to know about if it is a good idea or not to work with a Mortgage Loan Officer.  Enjoy!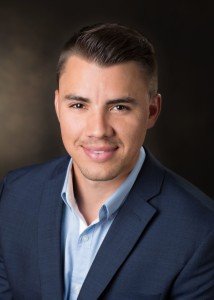 H: I am talking with Alex Lorenzana and he is a mortgage loan officer. So Alex, tell us about the Guild Mortgage Company and the type of clients that you work and service as a mortgage loan officer.
A: Guild Mortgage Company, they started in California and are slowly growing more and more and more. We are now the leading private lending company in the US. We do a lot to give back to the community, we do a lot of events, and fundraiser opportunities. Working at Guild Mortgage, I get to work with a wide range of people. You know, people who have a strong profile and get purchase right away; and also with people who need help strengthen their credit and/or other aspects of their file, in order to purchase and attain their goal of home-ownership. We get to work with everybody and anybody that needs to buy a house or refinance their house.