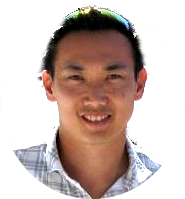 In the Business of Community: "Where socioeconomic impact meets Business for the greater Good of Local, National, and International Community." – Quanta D.
As the second Business quarter of 2017 is now upon us, and Business now being so close to third quarter, Business and the way to do Business has changed, with most now left at a loss in not knowing what to do and how to adapt to current and coming Digital Disruption changes. Most markets and industries are left in fear and disarray of the future to come.
Enter Mr. Simon Chan, a Corporate Digital Tech Savant and Consultant, Founder of DigiVue Digital Consulting. Mr. Chan takes a seat with Quanta D. to answer some tough questions about the ravings of Digital Disruption that is catapulting Business anxiety for many years and now, even the Public now speaks of it.
Simon Chan offers some tips for what any Business type can do to properly adapt to Digital Disruptions that also extends into severe unpredictability of an up and down global Job Market in 2017. With a completely new era of disruptions that can easily prove detriment for the success of Business in all forms, Quanta D. sought the digitally-diverse and innovating Simon Chan, for his advice and guidance to assists all in best countering Digital Disruption. Mr. Chan contributes his extensive background in Business and Digital to help Business with the improvements that are necessary in such a disruptive Digital era and how to lay the right foundations to properly implement Digital Transformation into success.
Quanta D: And welcome to another episode of Quanta D. for Business Innovators Radio, with 'In the Business of Community,' where Business meets socioeconomic impact for the greater good of Local, National, and International Community. Today's guest, a Mr. Simon Chan, coming out of DigiVue Consulting and the UK, bringing us news and solutions for not only the Recruitment Industry, Digital Transformation, Digital Strategy and the International Job Market.
Q: How are we doing today, Simon?
Simon Chan: Feeling great Ms. J.
Quanta D: Great to have you here, great topics. A lot of people are trying to figure out what's going on with all of this stuff so, you're the man that can give us great definitions, defining exactly what Digital Transformation is, what Digital Strategy is, and the difference, and whether or not we need to connect the two. There are plenty of people merging the both of the terms as the same. So, looking at your background, your great work, I know of a bit of it,
Q: Please share with us some of that 18 years of experience that you have in Digital and Information Technology, as well as Business?
Simon Chan: Yeah sure. I've always been involved in IT, Information Technology, in school. I picked up my first programming book at age 7, I studied at school and then I took a degree in Business Administration and Computer Science at University. I then spent a year at Her Majesty's Treasury in London, working for the government, and then a year after that I went to start working for IT Consultancies. So I spent five years working for two major IT Consultancies, who both occupy the Digital Space today.
Initially, I started out  implementing Enterprise Resources Planning Systems, such as SAP and also CRM Systems, such as Siebel. I did about 5 years with major Consultancies, and then moved on onto end-user companies, and that's where I worked for names  such as British American Tobacco GAM, which is a leading Swiss Asset Management firm. And also Regus , who    are the world's leading provider of global Workspace/Office Solutions. Through those jobs, I went through a number of different types of roles or – I have occupied Developer and Data Integration roles, I have occupied the Business Analyst role as well  doing ten years of that.
Quanta D: My goodness.
Simon Chan: And also, got into the Technical and Solutions Architecture space. Now I'm a Program Manager and a Digital Strategist, so I've kind of moved from the back-end, so right out of the database level and the coding level all the way to the senior management level, so I've kind of got a lot of experience of what it takes to design and build systems, also to implement them and sell them. I think I'm kind of unique in that experience, in terms of t coverage, and I guess that's how I'm trying to market myself at the moment,, I've got the coverage of pretty much the whole Digital Space and I understand it well.
Quanta D: Wow. Amazing. I didn't even know about the ten years and the two projects and five and the CRM or Customer Relationship Management, and it's pretty incredible so,
Q: You are really well-rounded, that's an understatement, having such experience within the Digital space. And I believe that began in 1989, is that correct?
Simon Chan: No, I started out in 1996. I did a 1 year placement in London with HM Treasury and then I went back to the University for another year to finish off my Business and Computing Degree, and then after that I went to a Consultancy as a Graduate, a Management Consultancy which implemented enterprise-level systems. Enterprise Resource and Planning Systems and Customer Relationship Management Systems, so my work has always been around change, change-management and implementing large-scale IT projects into organizations. I've worked with anything from a team of five, , all the way through to rolling out a truly global project for eight-thousand people in 120 countries, which I did for Regus a couple of years ago.
Quanta D: Yeah, Regus is, I mean I'm not really that versed on everything that Regus is, but I've come across a great deal of Regus in advertisements.
Simon Chan: And in the Marketing space?
Quanta D: Yeah. And you know how you can look at certain advertisements and tell how much money has gone into that campaign or how much goes into that campaign or how much else has gone into it so, Regus is big business when it comes to just Technical space period. Wow.