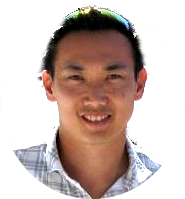 In the Business of Community: "Where socioeconomic impact meets Business for the greater Good of Local, National, and International Community." – Quanta D.
As the second Business quarter of 2017 is now upon us, and Business now being so close to third quarter, Business and the way to do Business has changed, with most now left at a loss in not knowing what to do and how to adapt to current and coming Digital Disruption changes. Most markets and industries are left in fear and disarray of the future to come.
Enter Mr. Simon Chan, a Corporate Digital Tech Savant and Consultant, Founder of DigiVue Digital Consulting. Mr. Chan takes a seat with Quanta D. to answer some tough questions about the ravings of Digital Disruption that is catapulting Business anxiety for many years and now, even the Public now speaks of it.
Simon Chan offers some tips for what any Business type can do to properly adapt to Digital Disruptions that also extends into severe unpredictability of an up and down global Job Market in 2017. With a completely new era of disruptions that can easily prove detriment for the success of Business in all forms, Quanta D. sought the digitally-diverse and innovating Simon Chan, for his advice and guidance to assists all in best countering Digital Disruption. Mr. Chan contributes his extensive background in Business and Digital to help Business with the improvements that are necessary in such a disruptive Digital era and how to lay the right foundations to properly implement Digital Transformation into success.