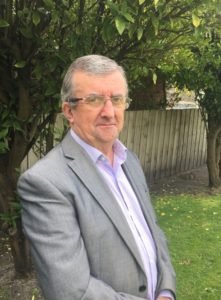 Recently, Australian based Fred Gillen and I, Carol A Santella, host of Business Innovators Radio met to discuss the Power of Webinars. What a joy and informative sharing of the minds it was. 
His expertise is global and his decades of street smarts and business experience certainly positioned him as a great mentor and an online marketing strategist and authority.
As the interview continued, it was evident that Fred works with business owners to help them understand what they need to attract more clients by using the power of webinars and the power of the internet to grow their businesses. We found out also that Fred is a recognized public speaker and published author.
   I extended a heartfelt welcome to Fred and we were on our way to learning The Power of Webinars.
CS: Probably the place to start would be to share what exactly a webinar is for those who may not be familiar with what they are and discuss if there are various types of webinars or just a standard style?
FG: No, there are a few options available. Just to clarify what a webinar is: a webinar is very similar to a live seminar. If you have a seminar that you've put on where you invite people to it, you've a slide projector, your notes and you just present whatever it is that you're promoting or selling to an audience then a webinar takes all of that and it puts it online. It becomes a virtual seminar. That's probably a subheading for a webinar, so people can get a better understanding of exactly what a webinar is.